EPICA's ultra high resolution, non-interpolated imaging data rendered in a sleek, touch screen image viewing/reading station.
Seamlessly toggle between VoxelVu's touchscreen interface or the light-weight handheld Vimersion™ controllers and enjoy the ability to explore, diagnose, and collaborate – all at your fingertips.
Seamless 3D Image Viewing Station
Meet VoxelVu™, EPICA's new non-interpolated data viewing station. EPICA Dicom data is pulled directly from EPICA's Computed Tomography platform and rendered in a 3D environment. It comes with all the visual detail from EPICA's HDVI CT with annotations.
The VoxelVu™ station provides MPR and seamless 3D views on a sleek, interactive, touchscreen interface. VoxelVu™ is a standard configuration for the SeeFactor CT3™. 
Why VoxelVu™
EPICA's ultra high resolution and non-interpolated CT image data rendered in a VR environment to supplement and communicate diagnosis. 
Software application allows the physicians, radiologists, patients, and other care collaborators to "fly" through the anatomy.
(demo video sped up for presentation purposes only).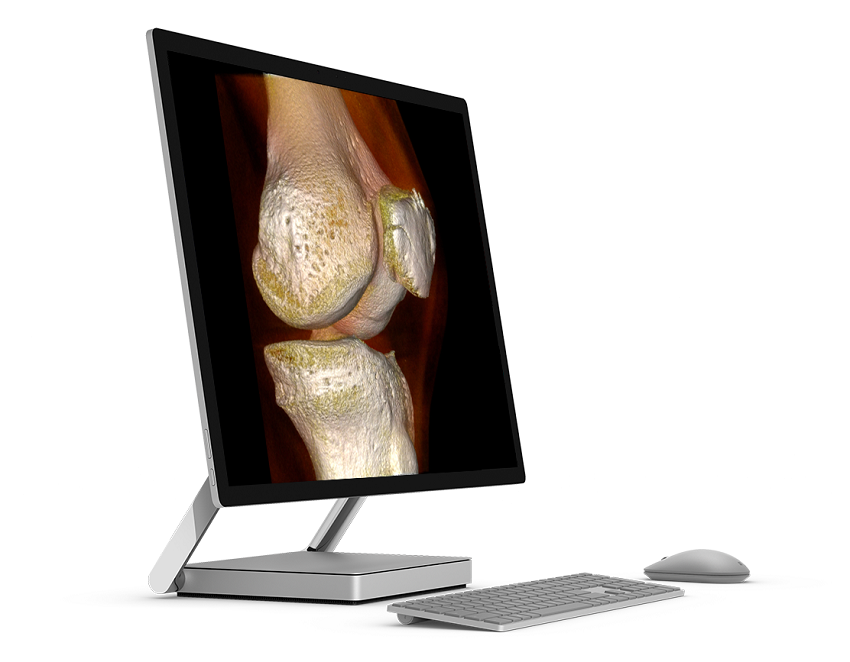 Any view. Any angle.
Confident Diagnosis Driven by the Power to See and Discover More. Immerse yourself in a patient's anatomy untethered from the traditional limitations of tools controlled by a mouse to explore and understand anatomies and lesions with perfect freedom like never before. Any view. Any angle. Only a twist of your wrist away.
Vimersion™ is paired with Epica's VoxelVu™, a proprietary image reading workstation, that simultaneously provides MPR and seamless 3D views.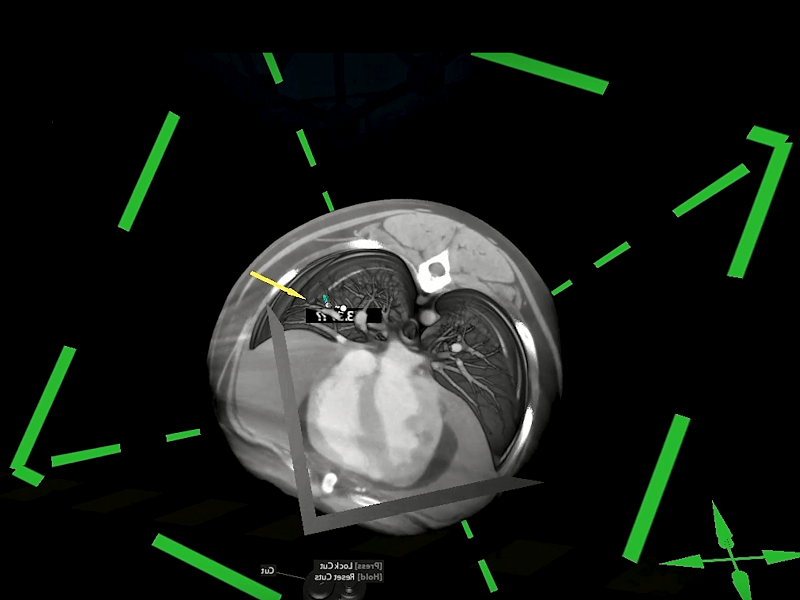 Immersive Reality
Vimersion™ is a proprietary software application specifically designed for the visualization, exploration, and annotation of High Definition Volumetric Images in a virtual immersive reality environment.Physician, medical colleagues, and patient can literally fly though the anatomy and view lesions and therapeutic approach in three dimensions.
Epica's latest "immersive reality" technology captures SeeFactor CT3's non-interpolated, gapless and 100% real DICOM data and renders the crystal-clear 3D diagnostic images in a virtual reality environment in a few moments. With Vimersion™, explore pathology in great detail and collaborate with patients and colleagues before surgery. Vimersion™ includes a suite of annotation tools for labeling scientific data.
At EPICA, we strive to provide our clients with advanced, high quality medical imaging solutions. We also take pride in our dedication to supporting our clients at each and every step of the process: from the fisrt day of install to continuing education and system upgrades.
Our imaging technology and devices are backed by EpiCare warranty. EpiCare is a comprehensive support plan that includes:
- Access to 24/7 U.S. based support
- Software/firmware updates
- Ongoing training and support
- Co-marketing & more
Please contact us to learn more about our committment to quality and care through EpiCare.