The World's First Ultra-High Resolution, Mobile, Multi-Modality Bedside Imaging Platform
High Definition Volumetric Imaging (HDVI) platform, delivering ultra-high-resolution 2D/3D CT, Fluoroscopy, and Digital Radiography capabilities in one lightweight, portable platform.
SeeFactor CT3 turns any space into an imaging room, supporting multi-use cases in Acute Care, ICU, ER, OR, IR Suite, ASCs, Outpatient, Physicians' office, and more.
EPICA's SeeFactor CT3 is our newest mobile and multi-modality  HDVI imaging platform designed to deliver gapless, non-interpolated data for diagnostic, interventional & intraoperative usage in human imaging. SeeFactor CT3 offers the highest spatial resolution, lowest noise compared to any clinical 3D imaging system in the market.
Unlike conventional CT systems, SeeFactor CT3 provides non-interpolated (gapless, 100% real) image data delivering extraordinary isotropic image resolution as fine as 0.09mm on soft & hard tissue, lesion detection as small as 0.2mm and EPICA MicroRad Technology to significantly reduce the radiation dose received by the patient and surrounding healthcare delivery team.
SeeFactorCT3 allows clinicians to view 2D and 3D images in axial, sagittal, and coronal planes – because of this, SeeFactor CT3 studies can be easier to read than radiographs.
Spartanburg Medical Center will be deploying the Epica Mobile CT Scanner platform to significantly advance care to our most critical patients. The Mobile platform reduces CT turnaround time in our intensive care units by more than 90% and rapidly accelerates treatment pathways. The rapid adoption of these care innovations is a hallmark of our institution, and we are pleased to partner with Epica on this breakthrough technology," said Bruce Holstien, CEO of Spartanburg Regional Healthcare System.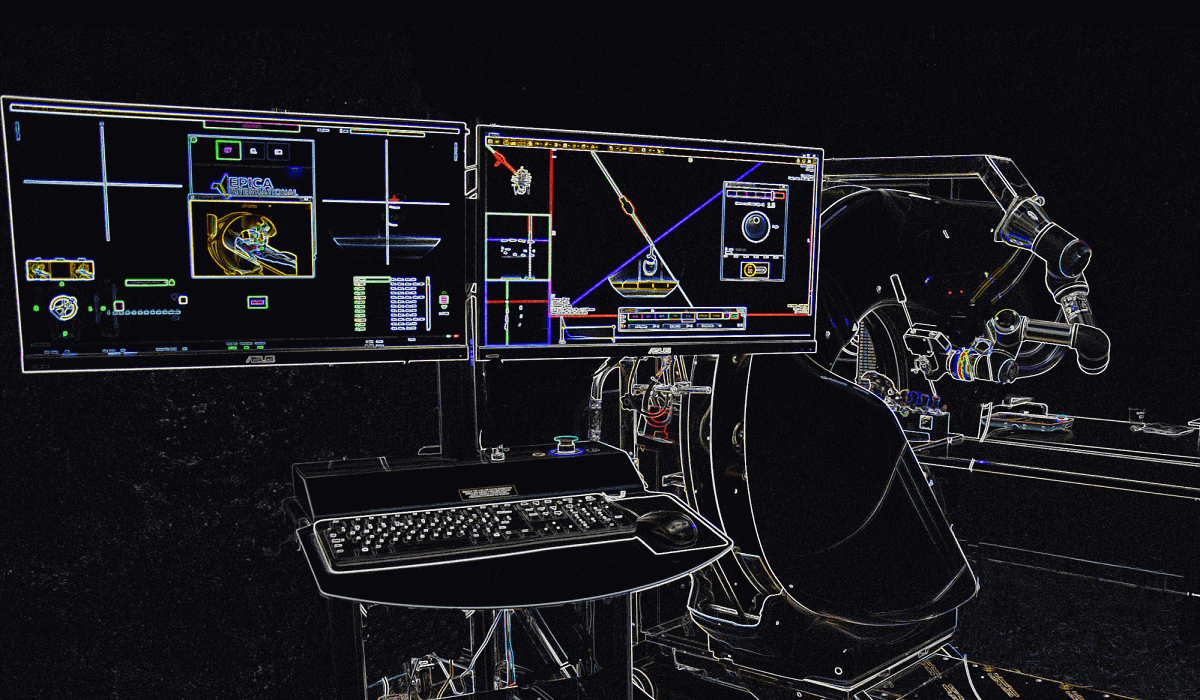 Through a direct mechanical link with EPICA's HDVI imaging platform and controlled by Epica's proprietary software control system, our surgical assist robot system creates exceptional system stability – free of shadow zones. 
The surgical robot movements are driven by 100% HDVI & non-interpolated gapless imaging data;  leading our platform to be intrinsically more accurate than any other medical robot system currently in the market.
Meet Vimersion™, EPICA's immersive reality data viewer application. Dicom data is pulled directly from Epica's imaging platform and rendered in a Virtual Reality (VR) environment. Vimersion™ provides a true "Immersive Reality" experience and is compatible with any of EPICA's HDVI CT Platforms. The Vimersion™ platform comes with all the visual detail from EPICA's HDVI CT with annotation and is designed to supplement and communicate diagnosis by providing physicians/surgeons with precise 360-degree view of any anatomy.
HDVI vs. CT
Conventional CT samples densities within a patient's anatomy, providing axial sliced data, leaving gaps in the data in-between each slice. The data is reconstructed using interpolation, which works by using known data to estimate values at unknown points. After the data had been interpolated it is rendered in axial and coronal data sets. The resolution is different on each side.
HDVI technology scans a solid volume of data at a time, resulting in gapless data, with no need for interpolation. HDVI delivers a 3D map of densities with spacial resolution that is the same in all three dimensions, with contrast equivalent to conventional CT.
This volume of data can provide resolution as small as 0.09mm which is about the thickness of a human hair. Clinicians can see the data in any angle, thickness or orientation leading to superior diagnostic confidence.
At EPICA, we strive to provide our clients with advanced, high quality medical imaging solutions. We also take pride in our dedication to supporting our clients at each and every step of the process: from the fisrt day of install to continuing education and system upgrades.
Our imaging technology and devices are backed by EpiCare warranty. EpiCare is a comprehensive support plan that includes:
- Access to 24/7 U.S. based support
- Software/firmware updates
- Ongoing training and support
- Co-marketing & more
Please contact us to learn more about our committment to quality and care through EpiCare.